The Pelican Symbol
The pelican is a legendary symbol of commitment to the service of others, especially those who are weak and most vulnerable to physical and/or psychological violence. See The Physiologus.
Gender violence is usually rooted in religious violence. It is the most pervasive form of violence, and the main obstacle to both solidarity and sustainability. See sermon by Rev. Sylvia Roberts.
---
USA EASTERN STANDARD TIME
---
Call for Papers
This newsletter is now seeking scholars willing to write (pro-bono) short articles about the impacts of religious violence on human solidarity and ecological sustainability, as well as critical reviews of this work from the perspective of various religious traditions, i.e., Christianity, Buddhism, Judaism, Islam, Hinduism, Sikhism, etc.
Articles should be 1000 words minimum and 3000 words maximum, with no images. Please submit only material that has not been already published elsewhere. The author's CV should be submitted with the paper. The newsletter is published monthly, but there are no specific deadlines. Papers approved by the editor will be included as an "invited paper" when time and space allows.
Please share this invitation with your friends and associates. Send all correspondence to the editor, Luis T. Gutierrez.
U.N. MDGs
Millennium Development Goals:
1. Eradicate extreme poverty and hunger
2. Achieve universal primary education
3. Promote gender equality and empower women
4. Reduce child mortality
5. Improve maternal health
6. Combat HIV/AIDS and other diseases
7. Ensure environmental sustainability
8. Develop a global partnership for development
Interested in more information and data? Click the map below:
For the latest environmental facts and figures:
For the latest human development data:
For the latest MDG data and trends:
UNICEF World's Children 2007
---
Vocational Gendercide
in the
Roman Catholic Church
---
The Second Vatican Council started in 1962 and ended in 1965. The council brought about a sense of euphoria that the Roman Catholic Church was about to turn the corner and face the world as it is and in the manner Jesus would have done it. It is by now clear that, whether intentionally or not, the council produced little but false hopes. The mystery of the church as "communio" has regressed to the entire church being silenced on critical issues such as the ordination of women. Idem with regard to the "collegiality" of bishops who, having signed the "oath of fidelity" to be appointed, must simply repeat verbatum the words uttered by the Vatican, or else.
At a time when there is increasing consensus that gender inequality is a huge obstacle to human and social development, it is noteworthy that most (if not all) the links in the chain of events that has transformed the postconciliar "fresh air" into the current state of repression have something to do, directly or indirectly, with keeping in place the subordination of women in church and society. This Consider the following chronology:
Humanae vitae, 1968, trying to keep in ecclesiastical (male) hands all decisions of conscience relative to the gift of nuptial love and the gift of having children.
In 1976, the Pontifical Biblical Commission concludes that the scriptures alone provide no basis for excluding women from ordination as a matter of divine will. The report is presented to the Pope, then ignored.
Inter insigniores, 1976, arguing for the continued exclusion of women from ordination to the diaconate, priesthood, and the episcopate.
Mulieres dignitatem, 1988, recognizing (better late than never!) that women are human beings, fully share human nature, and are entitled to the same dignity as men; except, of course, the dignity of serving in roles of religious authority.
In 1989, the first version of the "oath of fidelity" is drafted, possibly to prevent another massive protestation like the one after Humanae vitae.
In 1993, the Pontifical Biblical Commission concludes that the scriptures should not be interpreted in a "literalist" (as opposed to "literal") manner that ignores the culture in which they were written. The report is presented to the Pope, but never published.
Ordinatio sacerdotalis, 1994, elevating the male-only priesthood from a matter of discipline to a matter of "definitive" doctrine -- a new classification that attempts to conflate what Roman Catholics must believe with "certainty of faith" with other doctrines which have never been defined as being "of the faith" (de fide).
Evangelium vitae, 1995, a sequel to Humanae vitae reiterating the teaching on the "value and inviolability of human life" except for using even more authoritarian language. Most Roman Catholics keep turning away with fingers in their ears.
Responsum ad dubium, 1995, affirming that there should be no doubt about the "infallibility" of Ordinatio sacerdotalis and decreeing that further discussion of the issue is forbidden.
Ad tuendam fidem, 1998, including a revised version of the 1989 "oath of fidelity" which now includes (surprise!) Ordinatio sacerdotalis.
Scapegoating: Throughout this process, the Vatican keeps insisting the the church cannot ordain women because she "is not authorized" to do so by the Lord Jesus. This is not the first time that the Risen Christ has served as scapegoat for whatever the church wants (or does not want) to do. Most probably, it will not be the last.
Gendercide: There is a contradiction between the "pro-life" doctrine of Humanae vitae and Evangelium vitae, on the one hand, and the palpable "contraceptive" mentality of Inter insigniores and Ordinatio sacerdotalis on the other. The vocation of a person is a crucial dimension of the person's life. Isn't the refusal to ordain women an artificial contraceptive (perhaps even an abortifacient) of female priestly vocations, and therefore a form of gendercide? They keep insisting that married couples should not systematically avoid having babies, but they systematically avoid having to deal with the possibility of priestly vocations in baptized women. Given that men and women fully share human nature, and given that Jesus was human "in all things but sin," why is it that a baptize male can image Christ, and a baptized female cannot image Christ? The absurdity is self-evident, so they make Christ the scapegoat. Something smells fishy.
Options: Roman Catholic women who sincerely believe the Lord is calling them to ordained ministry better start looking for new horizons such as the Episcopal Church, some other churches of the Anglican Communion, some Lutheran churches, the Old Catholic Church, and churches of the independent catholic movement.
Bottom line: Most religious institutions, including the Roman Catholic Church, are heavily subsidized by national governments. Using tax monies of working people to support gender inequality is outrageous, and something must be done. Our "person of the month," Professor Janice Gross Stein, University of Toronto, has recently diagnosed both the disease and the cure.
---
Person of the Month
---

Janice Gross Stein
Professor of Political Science
University of Toronto
Read her excellent article:
RELIGION VERSUS THE CHARTER
University of Toronto Magazine
Winter 2007
---
Person of the Year
---

Senator Hillary Rodham Clinton
Next president of the USA?
Read her BIOGRAPHY
Read her books:
It Takes A Village
Simon & Schuster, 1996, 319 pages.
and
Living History
Simon & Schuster, 2003, 562 pages.
---
Announcements
---
WORLD FUTURE 2007
The World Future Society will hold its annual conference, "World Future 2007: Fostering Hope and Vision for the 21st Century" in Minneapolis, Minnesota, at the Hilton Minneapolis, July 29-31, 2007. This 2-1/2-day conference will focus on ideas, insights, and strategies for coping with, adapting to, and taking advantage of the tremendous changes occurring on our planet. The deadline for papers is February 28, 2007. If additional information is needed, please let me know: Timothy C. Mack.
---
VULNERABILITY AND TOLERANCE
Blaise Pascal Instituut, Amsterdam Vrije Universiteit July, 4-8, 2007. This is the annual meeting of the Colloquium on Violence and Religion, a scholarly society focused on the exploration, criticism, and development of René Girard's Mimetic Theory. See the conference website for subthemes, deadlines for abstracts, etc. For more information, contact Thérèse Onderdenwijngaard.
---
20TH WORLD ENERGY CONGRESS
11 Nov 2007 - 15 Nov 2007, Rome, Italy. The World Energy Congress is the most authoritative international energy meeting held by the World Energy Council (WEC) every three years. Papers and posters are accepted in either of the WEC official languages: English or French. Deadlines: Submission of papers and posters: from 1st June 2006 to 31st December 2006. Notification of acceptance: by 31st May 2007. Contact: Organising Secretariat
---
PLURALITY AND REPRESENTATION
the 2007 conference of the European Association for the Study of Religions (EASR) will take place at the University of Bremen, Germany, September 23-27. It will be a joint conference of the EASR and the DVRW (Deutsche Vereinigung für Religionswissenschaft). The conference title is "Plurality and Representation. Religion in Education, Culture and Society". For the conference concept and call for papers please take a look at the conference website. Proposals for panel sessions and individual papers may be submitted directly through the conference website.
---
WEB-BASED COMMUNITIES 2007
IADIS International Conference, Salamanca, Spain, 18-20 February 2007. The mission of this conference is to publish and integrate scientific results and act catalytically to the fast developing culture of web communities. The conference invites original papers, review papers, technical reports and case studies on the web, in particular the emerging role of so-called Web-Based Communities. Conference contact: wbc-sec@iadis.org.
---
DIVERSITY IN ORGANISATIONS,
COMMUNITIES AND NATIONS
Amsterdam, The Netherlands, 3-6 July 2007. Presenters may choose to submit written papers for publication in the fully refereed International Journal of Diversity in Organisations, Communities and Nations. If you are unable to attend the conference in person, virtual registrations are also available which allow you to submit a paper for review and possible publication in the journal, and provide access to the online edition of the journal. For more information visit the conference website.
---
VIOLENCE AND RELIGION IN POPULAR CULTURE
2nd-4th February 2007, The Centre for Religion and Popular Culture, University of Chester, St Deiniol's Library in Hawarden, North Wales. For details, or to propose a paper, please email a title and brief abstract (no more than 150 words) to Eric Christianson, Senior Lecturer, Biblical Studies Co-Director, Centre for Religion and Popular Culture Dept of Theology and Religious Studies, University of Chester.
---
INTEGRATING ENVIRONMENT AND HUMAN HEALTH
Conference of the National Council for Science and the Environment, February 1-2, 2007, Ronald Reagan Building and International Trade Center, Washington, DC. The conference will address the many essential roles the environment plays on our well-being today, as well as the multi-dimensional relationships between human health and environmental components, which may have far-reaching consequences for society. For more info: NCSE2007.
---
HUMAN DESIRES AND ENVIRONMENTAL REALITIES
February 28–March 3, 2007, Baton Rouge, LA. This conference is sponsored by the American Society for Environmental History. To submit a poster proposal, please use the proposal submission form. For more info, please contact ASEH Program Committee.
---
MOBILIZING PARTNERSHIPS FOR SOCIAL CHANGE
April 11 - 14, 2007 in Toronto ON Canada. Call for proposals due October 6. Convened by the Community-Campus Partnerships for Health (CCPH). For information about being a conference cosponsor, exhibitor, advertiser or supporter, contact Shelly Tolo, CCPH Conference Manager by phone: (206) 962-0012 or e-mail: toloevents@aol.com.
---
FAITH, SPIRITUALITY, AND
SOCIAL CHANGE
Conference on Faith, Spirituality and Social Change, University of Winchester, UK, 14 April 2007. A conference bringing together people whose action for social change is informed by their faith, organisations working with faith communities for social change, and academics exploring faith-based social change issues. Proposals - in the form of a title, a short abstract (300 words max) and a brief biographical statement (100 words plus affiliation) should be sent by 1 Dec 2006 to Dr. Christina Welch or Adrian Harris at fssc@winchester.ac.uk. For any additional information contact Christina or Adrian or please visit the conference website.
---
WEB-BASED EDUCATION CONFERENCE
March 14–16, 2007, Le Majestic Centre De Congres, Chamonix, France. The International Association of Science and Technology for Development (IASTED), is a non-profit organization founded in Zurich, Switzerland in 1977. The purpose of IASTED is to promote economic development through science and technology. For more information: calgary@iasted.org.
---
DEVELOPMENTAL SOCIAL
COGNITIVE NEUROSCIENCE
The Jean Piaget Society invites program submissions for the 37th Annual Meeting to take place in Amsterdam, the Netherlands, at the NH Grand Hotel Krasnapolsky, May 31-June 2, 2007. Organizers: Phil Zelazo, Michael Chandler, and Eveline Crone. Please use the Proposal Submission Forms. Submission deadline is November 15, 2006. Point of contact: Chris Lalonde.
---
SOCIETY AND
RESOURCE MANAGEMENT
June 17-21, 2007, Park City, Utah. This is the 13th International Symposium on Society and Resource Management. The theme for the 2007 symposium is "Landscape Continuity and Change - Social Science Perspectives and Interdisciplinary Conversations." Abstracts for posters and papers due January 31, 2007. For more information about the symposium, contact Dr. Douglas Jackson-Smith.
---
NWSA 2007
The National Women's Studies Association, 28th Annual Conference, Pheasant Run, St. Charles, Illinois. June 28-July 1, 2007. Theme: PAST DEBATES, PRESENT POSSIBILITIES, FUTURE FEMINISMS. Featured Conference Speaker: SANDRA CISNEROS. For more info: nwsaoffice@nwsa.org.
---
TECHNOLOGY AND GLOBALIZATION
Conference of the Society for Philosophy and Technology, Charleston, South Carolina, July 8-11, 2007. The 2007 conference will be focused on the ways that technology shapes and is shaped by the multidimensional phenomenon of globalization. Proposals should be made electronically to Joseph Pitt, Program Committee Chair.
---
ECONOMIC DYNAMICS
The 18th annual meetings of the Society for Economic Dynamics will be held June 28-30, 2007 in Prague, Czech Republic. The plenary speakers are Dilip Abreu (Princeton), Robert Shimer (Chicago), and Kenneth Wolpin (Pennsylvania). The program co-chairs are Ricardo Lagos (NYU) and Noah Williams (Princeton). A program committee will select the papers for the conference. The deadline for submissions is February 15, 2007. Contact: SED2006@econ.ucla.edu.
---
INTERDISCIPLINARY
SOCIAL SCIENCES
University of Granada, Spain, 10-13 July 2007. The conference will examine the nature of disciplinary and interdisciplinary practices across the social sciences, as well as the relation of the social to the natural sciences, applied sciences and the professions. The focus of papers will range from the finely grained and empirical (research practices and results exemplifying one or more disciplines), to wide-ranging multi-disciplinary and transdisciplinary practices, to perspectives on knowledge and method. The deadline for the next round in the call for papers (a title and short abstract) is 22 October 2006. See the conference website for other details.
---
HUMAN ECOLOGY:
LOCAL POPULATIONS AND DIVERSITY IN A CHANGING ENVIRONMENT
The XV International Meeting of the Society for Human Ecology, Rio de Janeiro, Brazil, October 4-7, 2007. Some preliminary proposals for sessions include themes such as: Biodiversity, Coastal Management, Cultural Diversity, Education, Philosophy, and Traditional Populations, among others. This is an invitation to submit proposals for sessions, symposia, and roundtables that we can incorporate into the early stages of meeting planning even before we issue the formal call for papers. If you have ideas, please contact Alpina Begossi, President, Society for Human Ecology, alpinab@uol.com.br or humanecology@coa.edu.
---
SUMMIT ON THE FUTURE OF THE CORPORATION
Planned for November 2007. This event will be a major milestone in bringing corporate redesign to the public agenda, profiling Corporation 20/20 design concepts and charting a pathway forward. For more info: info@Corporation2020.org.
---
Donations
---
Would you like to support
this free newsletter?
Donations are gratefully accepted.
To donate via PayPal:
To donate via Amazon:
---
A Meditation on
Long Journeys
SPANISH
Caminante ....
Caminante, son tus huellas
el camino, y nada más;
caminante, no hay camino,
se hace camino al andar.
Al andar se hace camino,
y al volver la vista atrás
se ve la senda que nunca
se ha de volver a pisar.
Caminante, no hay camino,
sino estelas en la mar.
Antonio Machado,
España, 1875-1939
---
ENGLISH
Wanderer ....
Wanderer, your footsteps are
the road, and nothing more;
wanderer, there is no road,
the road is made by walking.
By walking one makes the road,
and upon glancing behind
one sees the path
that never will be trod again.
Wanderer, there is no road --
Only wakes upon the sea.
Antonio Machado,
Spain, 1875-1939
Translated by Betty Craige,
University of Georgia, 1978
---
Happy Earth Day
Coloring Book
Environmental Protection Agency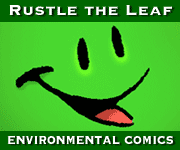 Rustle the Leaf
European Space Agency
World Council of Churches
"Corruption has appeared in both land and sea
Because of what people's own hands have brought about
So that they may taste something of what they have done
So that hopefully they will turn back."

Koran 30:40

---

---

Page 1