The Pelican Symbol
The pelican is a legendary symbol of commitment to the service of others, especially those who are weak and most vulnerable to physical and/or psychological violence. See The Physiologus.
Gender violence is usually rooted in religious violence. It is the most pervasive form of violence, and the main obstacle to both solidarity and sustainability. See sermon by Rev. Sylvia Roberts.
Call for Papers
This newsletter is now seeking scholars willing to write (pro-bono) short articles about the impacts of religious violence on human solidarity and ecological sustainability, as well as critical reviews of this work from the perspective of various religious traditions, i.e., Christianity, Buddhism, Judaism, Islam, Hinduism, Sikhism, etc.
Articles should be 1000 words minimum and 3000 words maximum, with no images. Please submit only material that has not been already published elsewhere. The author's CV should be submitted with the paper. The newsletter is published monthly, but there are no specific deadlines. Papers approved by the editor will be included as an "invited paper" when time and space allows.
Please share this invitation with your friends and associates. Send all correspondence to the editor, Luis T. Gutierrez.
U.N. MDGs
Millennium Development Goals:
1. Eradicate extreme poverty and hunger
2. Achieve universal primary education
3. Promote gender equality and empower women
4. Reduce child mortality
5. Improve maternal health
6. Combat HIV/AIDS and other diseases
7. Ensure environmental sustainability
8. Develop a global partnership for development
Interested in more information and data? Click the map below:
For the latest environmental facts and figures:
For the latest human development data:
For the latest MDG data and trends:
UNICEF World's Children 2007
---
Approaching
the 40th Anniversary
of Humanae vitae
---
The encyclical Humanae vitae was published by Pope Paul VI, 25 July 1968. Even though this teaching was intended for the Roman Catholic Church, it is a good example of the futility of exercising absolute power by invoking the threat of sending people to eternal hell. As we approach the 40th anniversary of the official publication, and in order to understand the process (during the 1965-1968 timeframe) leading to this event, let's consider the experience of Pat and Patty Crowley, one of the few couples who were invited as consultants to the Papal Birth Control Commission:
"In 1964 the Crowleys were invited by Pope Paul VI to take part in the Papal Birth Control Commission, originally created by Pope John XXIII to advise the papacy on the morality of new contraceptive methods. The Crowleys were one of three married couples expressly chosen for the group, which in its earlier meetings had been composed entirely of clergy, medical doctors, psychologists, population experts and social scientists. By the time Pat and Patty arrived, the commission had gone well beyond the morality of the pill and was asking whether the church should continue to call all forms of artificial birth control intrinsically evil. At their second meeting in 1966, the Crowleys presented the results of a sociological survey of married couples, which they had authorized. It revealed how painful (and unsuccessful) most Catholic couples found the practice of rhythm, the church's sole approved method of birth control.
"The Crowleys were outspoken on the subject. During a heated discussion, Marcelino Zalba, a Spanish Jesuit moral theologian on the commission, asked, "What then with the millions we have sent to hell" if the rules are relaxed? Patty immediately responded in what became perhaps her most memorable quote. "Fr. Zalba," she said, "Do you really believe God has carried out all your orders?"
"In the end, the commission recommended overwhelmingly that the strict prohibition against contraception should be lifted, and a belatedly summoned "overseer" commission of cardinals and bishops concurred with the decision. "I don't think there was a doubt in any of our minds that the pope would follow the commission report," Patty said at the time. But after a two-year wait Paul VI issued the 1968 encyclical Humanae vitae, which flatly rejected the commission report and declared the prohibition would remain in force.
"Patty and Pat were quite open and public about their disappointment. Twice in later years Patty spoke to Chicago Cardinal Joseph Bernardin about it, but he could offer little comfort. Some 25 years after Humanae vitae she put her feelings in an article for NCR: "I feel betrayed by the church. The pope continually states that birth control is evil, yet I know that couples must be practicing birth control. One never hears from the pulpit that birth control is intrinsically evil and should not be practiced. Is the church hypocritical?…I long for a church that is honest about its teachings, that admits its errors and faces the effects of rigidity with openness."
It is not a matter of dismissing the encyclical's teaching about the intrinsic value of life. It is not the essential content of the document that was massively rejected by Roman Catholics. The real issue is anyone's power to play god with people's lives. Rather than a discourse on the beautiful truths contained in the gospels about the gift of human sexuality, the encyclical was an authoritarian (and futile) exercise in telling married couples when to use (and when not to use) the "pill" and other methods of artificial birth control. It thereby invaded the sacred space of personal conscience for single and married people alike.
This encyclical was published for the Roman Catholic Church. But this is a powerful, influential institution with deep pockets and 1.2 billion members worldwide. Even though the Vatican is a city-state, it is not possible to differentiate the city-state from the Roman Catholic Church as a religious institution. This institution should not have a seat in the United Nations. Seats in the United Nations should be reserved for those who come seeking the common good of humanity rather than just pushing the agenda (both religious and political) of the Pope and the Vatican curia. In particular, the practice of refusing one of the sacraments to women, thereby excluding women from church governance, reinforces a mindset of phallocentrism and therefore is an obstacle to MDG3 and all the other MDGs. More on this coming ....
---
Person of the Month
---

Senator Hillary Rodham Clinton
Next president of the USA?
---
Announcements
---
WORLD FUTURE 2007
The World Future Society will hold its annual conference, "World Future 2007: Fostering Hope and Vision for the 21st Century" in Minneapolis, Minnesota, at the Hilton Minneapolis, July 29-31, 2007. This 2-1/2-day conference will focus on ideas, insights, and strategies for coping with, adapting to, and taking advantage of the tremendous changes occurring on our planet. The deadline for papers is February 28, 2007. If additional information is needed, please let me know: Timothy C. Mack.
---
VULNERABILITY AND TOLERANCE
Blaise Pascal Instituut, Amsterdam Vrije Universiteit July, 4-8, 2007. This is the annual meeting of the Colloquium on Violence and Religion, an scholarly society focused on the exploration, criticism, and development of René Girard's Mimetic Theory. See the conference website for subthemes, deadlines for abstracts, etc. For more information, contact Thérèse Onderdenwijngaard.
---
20TH WORLD ENERGY CONGRESS
11 Nov 2007 - 15 Nov 2007, Rome, Italy. The World Energy Congress is the most authoritative international energy meeting held by the World Energy Council (WEC) every three years. Papers and posters are accepted in either of the WEC official languages: English or French. Deadlines: Submission of papers and posters: from 1st June 2006 to 31st December 2006. Notification of acceptance: by 31st May 2007. Contact: Organising Secretariat
---
PLURALITY AND REPRESENTATION
the 2007 conference of the European Association for the Study of Religions (EASR) will take place at the University of Bremen, Germany, September 23-27. It will be a joint conference of the EASR and the DVRW (Deutsche Vereinigung für Religionswissenschaft). The conference title is "Plurality and Representation. Religion in Education, Culture and Society". For the conference concept and call for papers please take a look at the conference website. Proposals for panel sessions and individual papers may be submitted directly through the conference website.
---
WEB-BASED COMMUNITIES 2007
IADIS International Conference, Salamanca, Spain, 18-20 February 2007. The mission of this conference is to publish and integrate scientific results and act catalytically to the fast developing culture of web communities. The conference invites original papers, review papers, technical reports and case studies on the web, in particular the emerging role of so-called Web-Based Communities. Conference contact: wbc-sec@iadis.org.
---
DIVERSITY IN ORGANISATIONS,
COMMUNITIES AND NATIONS
Amsterdam, The Netherlands, 3-6 July 2007. Presenters may choose to submit written papers for publication in the fully refereed International Journal of Diversity in Organisations, Communities and Nations. If you are unable to attend the conference in person, virtual registrations are also available which allow you to submit a paper for review and possible publication in the journal, and provide access to the online edition of the journal. For more information visit the conference website.
---
VIOLENCE AND RELIGION IN POPULAR CULTURE
2nd-4th February 2007, The Centre for Religion and Popular Culture, University of Chester, St Deiniol's Library in Hawarden, North Wales. For details, or to propose a paper, please email a title and brief abstract (no more than 150 words) to Eric Christianson, Senior Lecturer, Biblical Studies Co-Director, Centre for Religion and Popular Culture Dept of Theology and Religious Studies, University of Chester.
---
INTEGRATING ENVIRONMENT AND HUMAN HEALTH
Conference of the National Council for Science and the Environment, February 1-2, 2007, Ronald Reagan Building and International Trade Center, Washington, DC. The conference will address the many essential roles the environment plays on our well-being today, as well as the multi-dimensional relationships between human health and environmental components, which may have far-reaching consequences for society. For more info: NCSE2007.
---
HUMAN DESIRES AND ENVIRONMENTAL REALITIES
February 28–March 3, 2007, Baton Rouge, LA. This conference is sponsored by the American Society for Environmental History. To submit a poster proposal, please use the proposal submission form. For more info, please contact ASEH Program Committee.
---
MOBILIZING PARTNERSHIPS FOR SOCIAL CHANGE
April 11 - 14, 2007 in Toronto ON Canada. Call for proposals due October 6. Convened by the Community-Campus Partnerships for Health (CCPH). For information about being a conference cosponsor, exhibitor, advertiser or supporter, contact Shelly Tolo, CCPH Conference Manager by phone: (206) 962-0012 or e-mail: toloevents@aol.com.
---
FAITH, SPIRITUALITY, AND
SOCIAL CHANGE
Conference on Faith, Spirituality and Social Change, University of Winchester, UK, 14 April 2007. A conference bringing together people whose action for social change is informed by their faith, organisations working with faith communities for social change, and academics exploring faith-based social change issues. Proposals - in the form of a title, a short abstract (300 words max) and a brief biographical statement (100 words plus affiliation) should be sent by 1 Dec 2006 to Dr. Christina Welch or Adrian Harris at fssc@winchester.ac.uk. For any additional information contact Christina or Adrian or please visit the conference website.
---
WEB-BASED EDUCATION CONFERENCE
March 14–16, 2007, Le Majestic Centre De Congres, Chamonix, France. The International Association of Science and Technology for Development (IASTED), is a non-profit organization founded in Zurich, Switzerland in 1977. The purpose of IASTED is to promote economic development through science and technology. For more information: calgary@iasted.org.
---
BRIDGING THE ECOLOGICAL AND SOCIAL SCIENCES
Call for papers. AAG Conference, San Francisco, April 17-21, 2007. The goal of this session is to (1) identify existing social science and ecological theories that offer the strongest potential, if joined, to deepen and broaden our understanding of linked social-ecological systems, and (2) evaluate the potential and challenges of such theoretical bridging. Points of contact: Rinku Roy Chowdhury or Eric Keys
---
DEVELOPMENTAL SOCIAL
COGNITIVE NEUROSCIENCE
The Jean Piaget Society invites program submissions for the 37th Annual Meeting to take place in Amsterdam, the Netherlands, at the NH Grand Hotel Krasnapolsky, May 31-June 2, 2007. Organizers: Phil Zelazo, Michael Chandler, and Eveline Crone. Please use the Proposal Submission Forms. Submission deadline is November 15, 2006. Point of contact: Chris Lalonde.
---
SOCIETY AND
RESOURCE MANAGEMENT
June 17-21, 2007, Park City, Utah. This is the 13th International Symposium on Society and Resource Management. The theme for the 2007 symposium is "Landscape Continuity and Change - Social Science Perspectives and Interdisciplinary Conversations." Abstracts for posters and papers due January 31, 2007. For more information about the symposium, contact Dr. Douglas Jackson-Smith.
---
NWSA 2007
The National Women's Studies Association, 28th Annual Conference, Pheasant Run, St. Charles, Illinois. June 28-July 1, 2007. Theme: PAST DEBATES, PRESENT POSSIBILITIES, FUTURE FEMINISMS. Featured Conference Speaker: SANDRA CISNEROS. For more info: nwsaoffice@nwsa.org.
---
World Future 2007
The World Future Society will hold its annual conference, "World Future 2007: Fostering Hope and Vision for the 21st Century" in Minneapolis, Minnesota, at the Hilton Minneapolis, July 29-31, 2007. This 2-1/2-day conference will focus on ideas, insights, and strategies for coping with, adapting to, and taking advantage of the tremendous changes occurring on our planet. The deadline for papers is February 28, 2007. If additional information is needed, please let me know: Timothy C. Mack.
---
TECHNOLOGY AND GLOBALIZATION
Conference of the Society for Philosophy and Technology, Charleston, South Carolina, July 8-11, 2007. The 2007 conference will be focused on the ways that technology shapes and is shaped by the multidimensional phenomenon of globalization. Proposals should be made electronically to Joseph Pitt, Program Committee Chair.
---
ECONOMIC DYNAMICS
The 18th annual meetings of the Society for Economic Dynamics will be held June 28-30, 2007 in Prague, Czech Republic. The plenary speakers are Dilip Abreu (Princeton), Robert Shimer (Chicago), and Kenneth Wolpin (Pennsylvania). The program co-chairs are Ricardo Lagos (NYU) and Noah Williams (Princeton). A program committee will select the papers for the conference. The deadline for submissions is February 15, 2007. Contact: SED2006@econ.ucla.edu.
---
CONFERENCE ON
SOCIO-RELIGIOUS STUDIES
Havana, Cuba, in 9-12 July 2007. The theme is: "The religious movements in the face of the conflicts and challenges of a world in crisis." Sponsored by the Department of Socio-religious Studies of the Center for Psychological and Sociological Research (CIPS) of the Ministry of Science, Technology and the Environment of Cuba. Abstracts due 20 April 2007. The head of the promotion committee is Sonia Jiménez. Phone: (537) 831-3610 and 833-5366. Fax: (537) 833-4327. Email: quintoencuentro@cips.cu.
---
INTERDISCIPLINARY
SOCIAL SCIENCES
University of Granada, Spain, 10-13 July 2007. The conference will examine the nature of disciplinary and interdisciplinary practices across the social sciences, as well as the relation of the social to the natural sciences, applied sciences and the professions. The focus of papers will range from the finely grained and empirical (research practices and results exemplifying one or more disciplines), to wide-ranging multi-disciplinary and transdisciplinary practices, to perspectives on knowledge and method. The deadline for the next round in the call for papers (a title and short abstract) is 22 October 2006. See the conference website for other details.
---
HUMAN ECOLOGY:
LOCAL POPULATIONS AND DIVERSITY IN A CHANGING ENVIRONMENT
The XV International Meeting of the Society for Human Ecology, Rio de Janeiro, Brazil, October 4-7, 2007. Some preliminary proposals for sessions include themes such as: Biodiversity, Coastal Management, Cultural Diversity, Education, Philosophy, and Traditional Populations, among others. This is an invitation to submit proposals for sessions, symposia, and roundtables that we can incorporate into the early stages of meeting planning even before we issue the formal call for papers. If you have ideas, please contact Alpina Begossi, President, Society for Human Ecology, alpinab@uol.com.br or humanecology@coa.edu.
---
SUMMIT ON THE FUTURE OF THE CORPORATION
Planned for November 2007. This event will be a major milestone in bringing corporate redesign to the public agenda, profiling Corporation 20/20 design concepts and charting a pathway forward. For more info: info@Corporation2020.org.
---
Search
---
---
Donations
---
Would you like to support
this free newsletter?
Donations are gratefully accepted.
To donate via PayPal:
To donate via Amazon:
---
MEDITATION
ON
TOLERANCE
We all have many qualities,
Some good, some bad, some strange;
We're simply human beings and
Incapable of change.
We need to get along somehow
With all our fellow men,
Although their attitude may be
Offensive now and then.
We should forgive and then forget
And turn the other cheek,
Remembering the earth, we're told,
Belongs unto the meek.
We should not harshly judge a man
Though he's a lowdown snitch,
A dirty, rotten, no-good, foul,
Conniving sonovabitch!
John T. Baker, 1999
---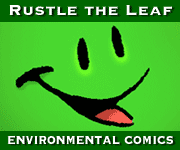 USA EASTERN STANDARD TIME
"The power to question
is the basis of all human progress."

Indira Gandhi (1917-1984)

---

---

Page 1